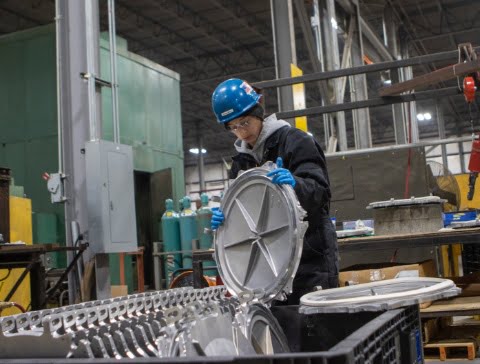 Aluminum Castings
Our standard, permanent-mold Aluminum castings weigh up to 75 pounds, but are factory is well equipped to produce far heavier castings. Our maximum mold size is 48 inches by 62 inches.
Finish machining is also available as well as heat treating, which provides shorter manufacturing cycles, greater process control and higher quality. We can also help with assembly and final inspections and help you determine the best process for producing your aluminum castings.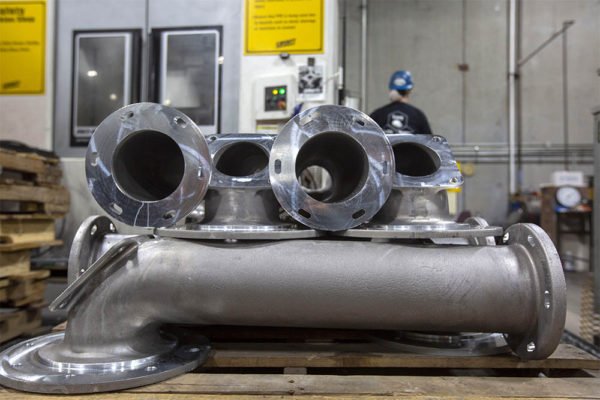 Machining
Our machining services include prototype design, reverse engineering, just-in-time delivery, tool or die manufacture, jig, fixture and gear manufacturing, and we also assemble. We employ the very best metal cutting methods as well as wire and RAM EDM. Our full range of CNC equipment is supported with grinders, broaching machines, and milling machines for auxiliary operations.
We offer expertise and competitive pricing for production requirements ranging from one to several hundred thousand units.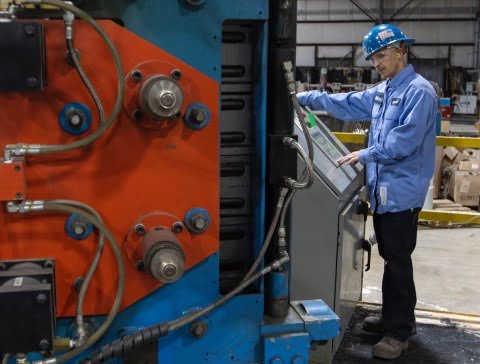 Support Services
We provide additional services that support our primary, aluminum casting and machining capabilities. These services include fabrication, hot and cold forming, progressive stamping, punching, bending and welding. These processes and services are considered captive but can be made available on a standalone basis.
To provide these services we use the following software and equipment: A Dake 375-ton hydraulic press, Bliss SC2 500-ton press, Niagara HBM 175-ton press, Neff CNC custom punch unit, Esab Shadow 2 burn table, and SolidWorks.